Smartly distributed energy solutions
Growing the world's next energy network, smartly distributed, viable and sustainable, through entrepreneurship and a unique approach that empowers for local systems to emerge
Rural Spark, a Dutch company founded in 2013, designs, develops and realises energy solutions for emerging markets. Here, over 2.1 billion people lack access to reliable energy. For them, life comes to a stop after sunset. The solutions of Rural Spark enable households and small businesses in emerging markets, to gain access to electricity for the first time, offering a world of opportunities while improving their income, health and education.
Access to energy is a universal right. The solutions are available, entrepreneurial, disruptive technologies exist: we have to make it happen.
That's why Rural Spark creates clean, safe and reliable energy access by leapfrogging the traditional, centralised grid based on the concept of Smartly Distributed Energy networks. Rural Spark develops tools that make the abstract vision tangible, allowing for local systems to emerge.
Through developing innovative energy kits that allow users to generate energy, we can provide access to electricity for entire regions, while the product presents itself - in size, price and ownership - as a solar home system, with the ability to share energy surpluses. Capacity can easily be increased over time. With users owning the kit, Rural Spark empowers people to take ownership and build their own energy infrastructure.
A FUTURE-PROOF NETWORK SOLUTION
By providing high-quality energy kits that stimulate village level entrepreneurship, users gain access to safe and sustainable energy, reliable and affordable. Moreover, Rural Spark realises access to energy in a future proof solution that is able to develop along with the development of the village, leapfrogging the centralised grid and existing stand-alone, temporary solutions.
TRADING ENERGY SURPLUSSES
In a area with a limited amount of electricity, people can join Rural Spark. Using the kit, they can become local energy suppliers and earn money by selling energy to their fellow villagers. When joining Rural Spark, one joins a network of many other entrepreneurs with different energy sources. Rural Spark facilitates the trading of energy surpluses between these Local Energy Suppliers.
The Rural Spark Spark Station allows to buy and sell energy from the Rural Spark network. Selling surpluses to others allows for additional income and increases efficiency as all the energy generated is actually being used. Moreover, being able to buy surpluses on the market makes the network reliable: if a Local Energy Supplier needs additional energy to serve his customers, it is easily available on the market in which energy coming from multiple different sources is balanced
DISRUPTIVE IMPACT
The disruptive impact created by Rural Spark's solutions is large. Not only does it provide access to clean, save and sustainable energy, it also leapfrogs the outdated, top-down centralised energy grids. These smartly distributed energy networks will alter the way we use energy, empowering users.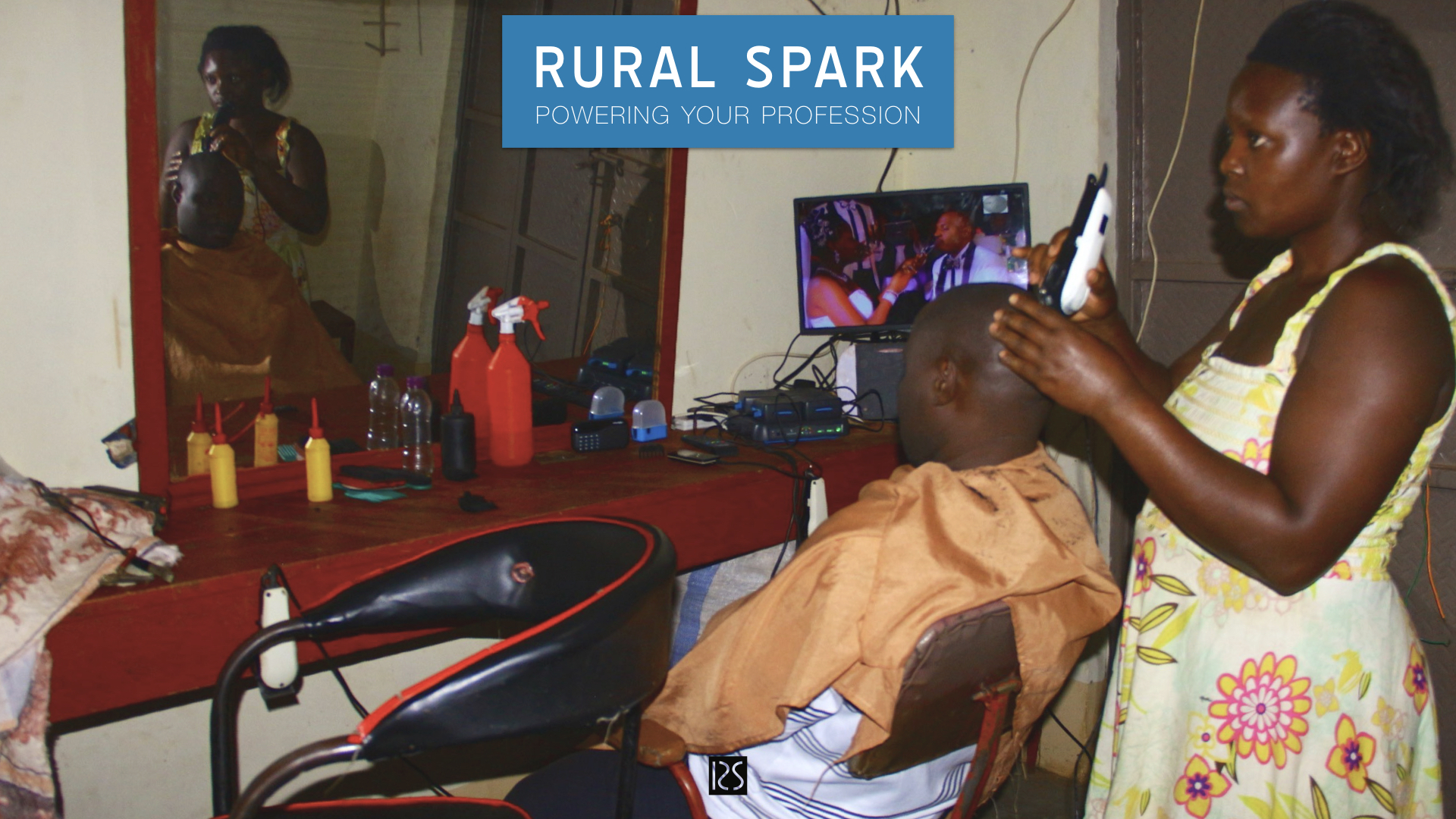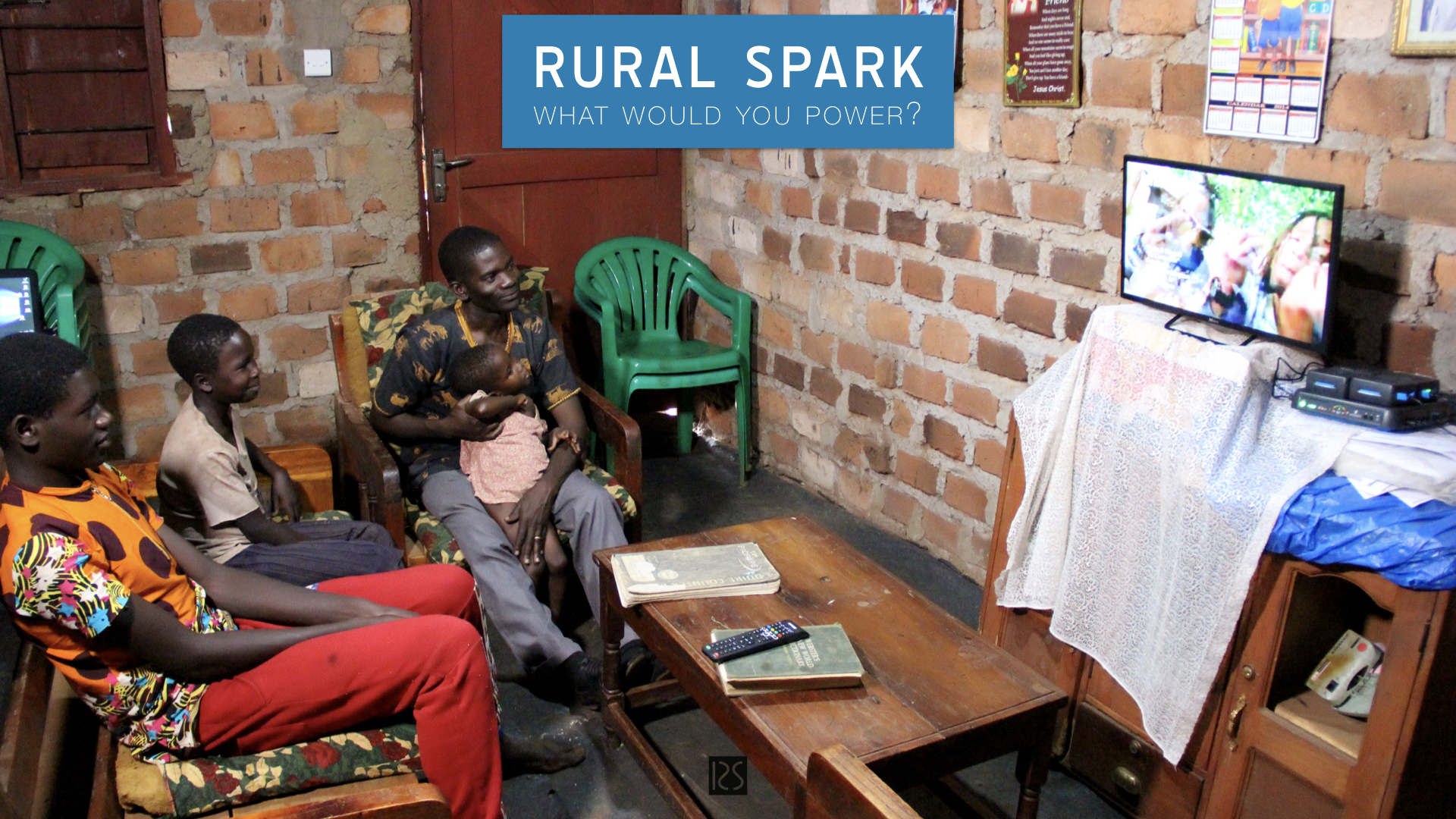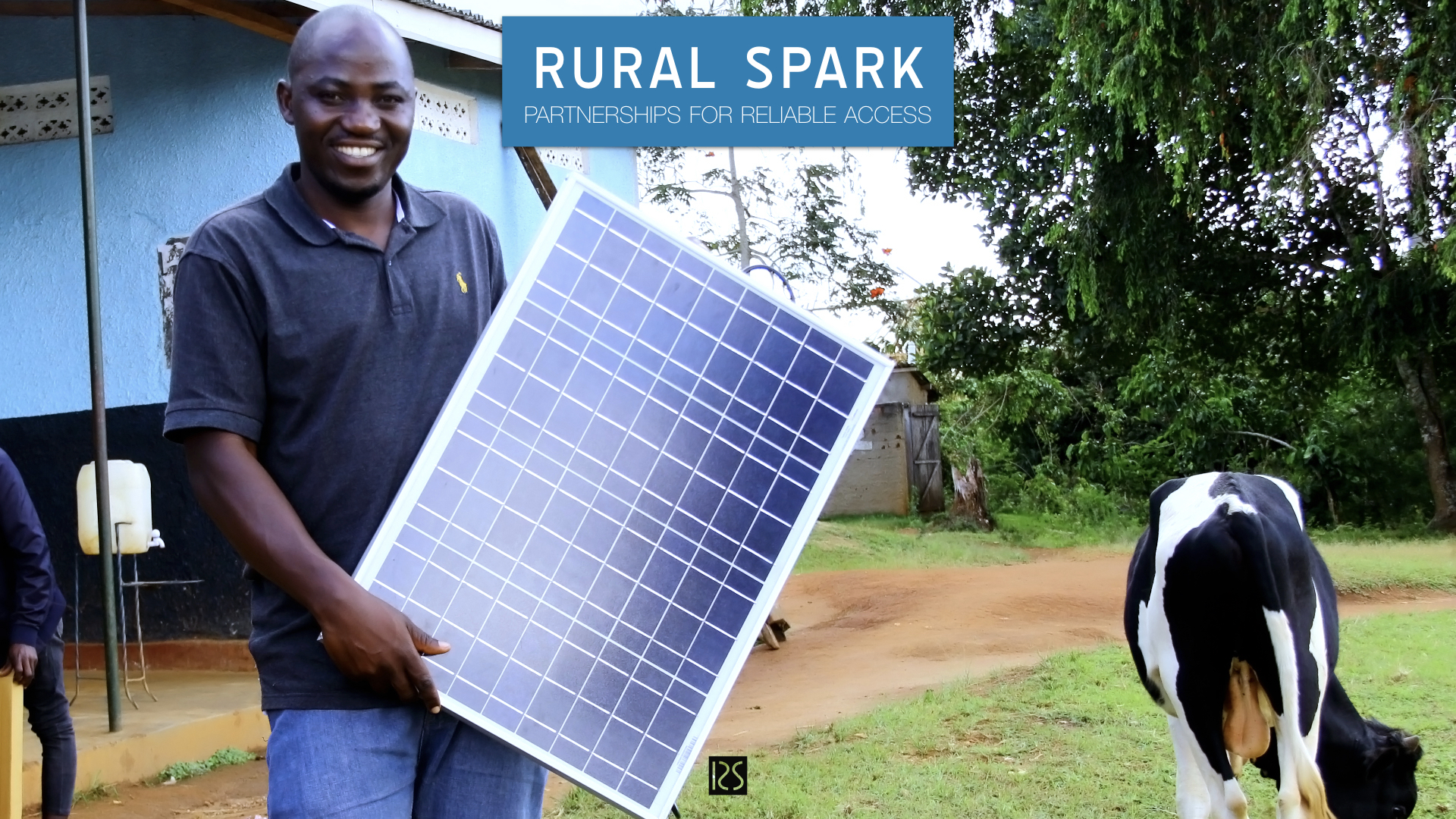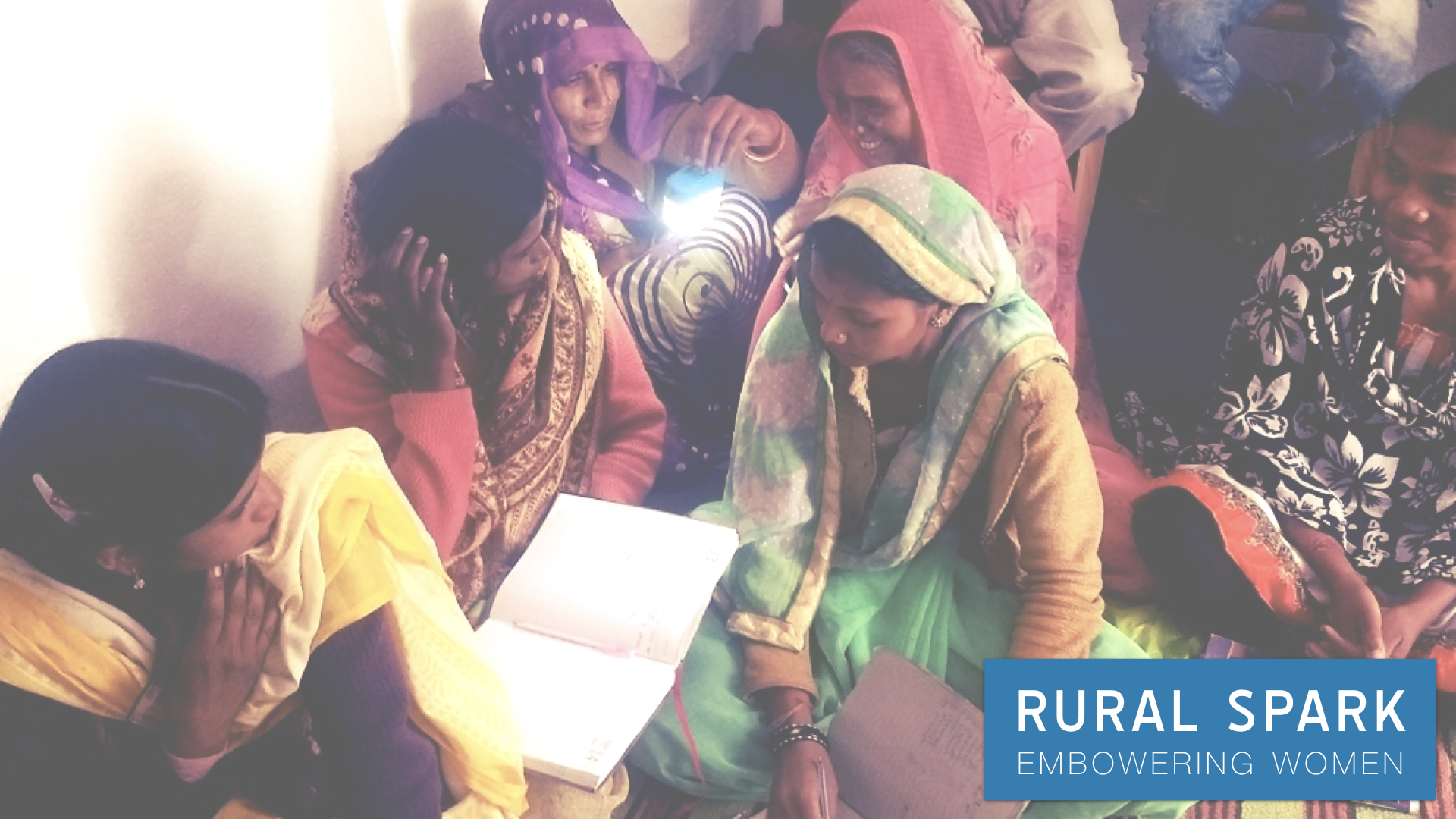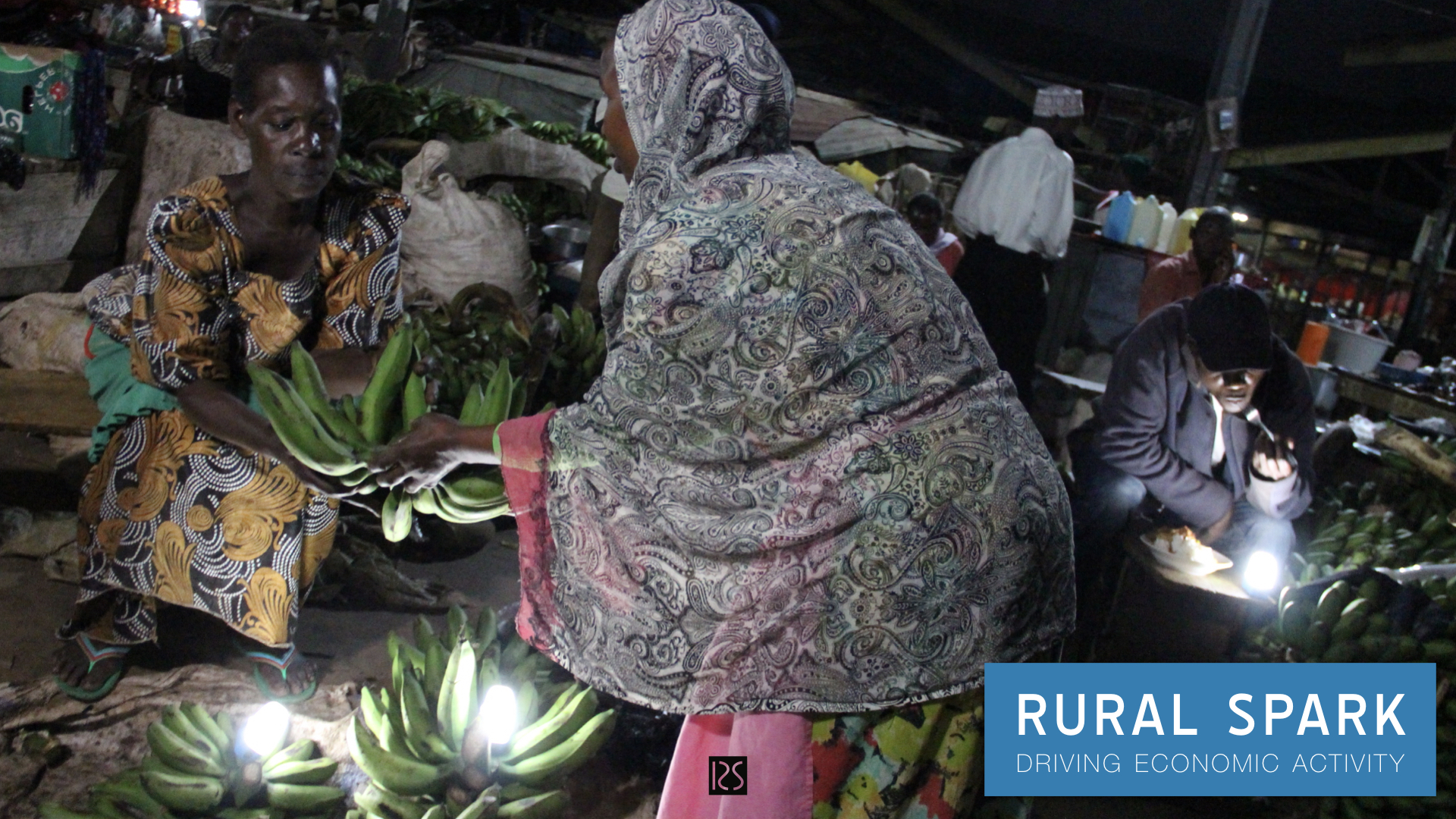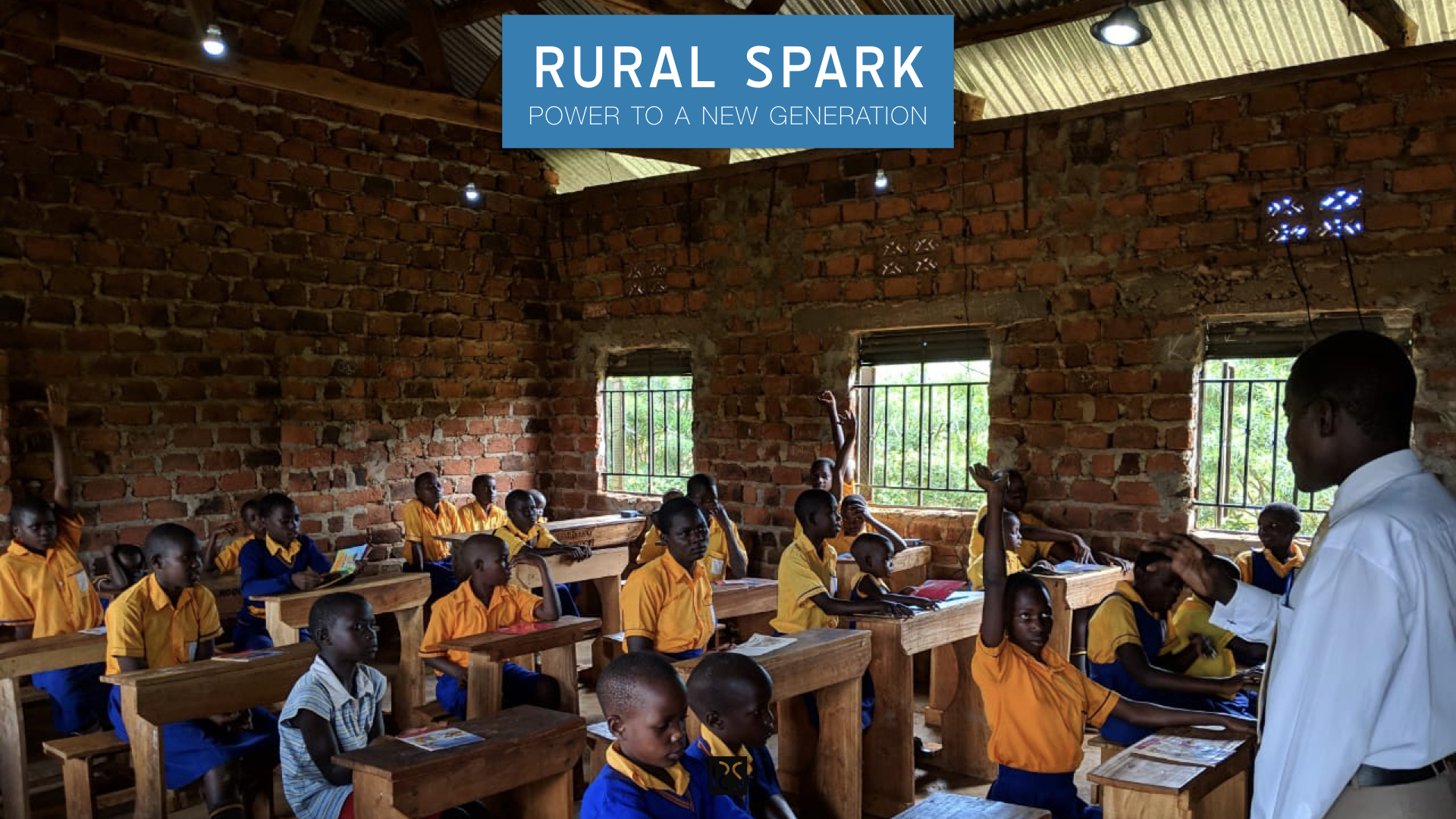 Rural Spark energy model
Rural Spark provides people with a Rural Spark energy kit, consisting of an energy source and a Rural Spark Router and Rural Spark cubes, to power appliances of choice. The router functions like a range of power sockets. Customers can use the products or charge mobile phones or lamps for their neighbours, having the opportunity to earn additional income. On top of that, the Spark Cubes enable the trade of energy between different entrepreneurs.
Positioning itself in between a solar home system and a micro grid, the decentralised solution of Rural Spark generates the capacity of an average Micro-Grid at lower costs, with a strong sense of ownership.
Instead of having one central building with solar panels, Rural Spark offers a decentralised solution in which individual Local Energy Suppliers generate an equal amount of energy. Providing it to their fellow villagers, feeling ownership, earning income, creating livelihood and reaching even the poorest in a village without extra effort from Rural Spark and its partners. Decentralised and easy to increase village capacity while presenting itself - in size, price and ownership - as a solar home system.
BUILDing TOWARD PLUG & PLAY SMART MINI GRIDS
Connecting users creates a network of entrepreneurs generating energy. Initially these links will be established through the exchange of Rural Spark cubes, over time evolving into wired connected users. Together we create a smart plug & play network that is reliable, local and distributed.